Technology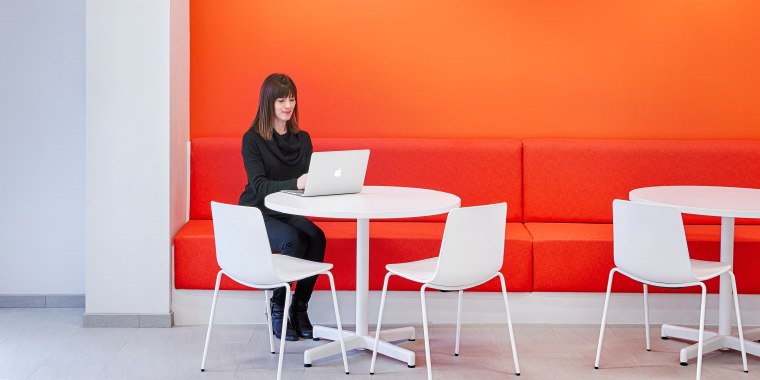 ---
iPads for Students
KCU recognizes that, in order for you to be successful now and in the future, access to academic resources are critical, especially in regard to technology. Therefore, all KCU students are provided with an iPad to make accessing information faster and easier than ever before.
Before the first day of class, make sure to set up your iPad using the guide below. If you have any questions, please contact the KCU IT Helpdesk at 816-654-7700 or helpdesk@kcumb.edu.
Frequently Asked Questions
Q. Do I get to choose between an iPad and an iPad mini?
A. No, you'll receive an iPad during orientation, which will be used throughout you time at KCU.
Q. I received an iPad as part of the COB program. Do I get another iPad when I enter the COM program?
A. No, KCU students receive one iPad throughout their academic term at KCU even if they graduated from the COB program.
Q. Can I keep my iPad after graduation?
A. Yes, upon graduation, you may keep your iPad. If you withdraw or are dismissed for any reason, you must return the iPad to KCU.
Q. Will the iPads come with accessories like a case, keyboard or the Apple Pencil?
A. No, you may purchase accessories that meet your personal needs. Your iPad will include a power adaptor and power cable.
Q. Can I customize (choose the color) of the iPad?
A. No, all iPads provided by KCU will be the same for your graduating class.
Q. What, if anything, will be installed on the tablets?
A. Every iPad includes the standard built-in apps provided by Apple. KCU does not install any additional apps automatically. You must purchase and/or download additional apps.
Q. Will I receive upgraded iPads as technology progresses?
A. No. Your iPad is intended to last for the duration of your KCU education. KCU will not upgrade or replace iPads as new models become available.
Q. What happens if my iPad breaks or is lost? Does KCU replace/fix them?
A. KCU purchases AppleCare+ for each iPad, which covers accidental damage for a set period of time. Students are responsible for filing Apple Care claims if/when the need arises. Replacing a lost iPad is your responsibility; and loaner units are not available. Students are encouraged to record their iPad serial numbers and keep them in a safe place just in case they are needed for a claim or police report in the future.
Q. What if I don't want an iPad? Can I refuse it? Sell it?
A. You may neither sell nor refuse iPads. There is an expectation that you'll be using the iPad as part of the curriculum, including taking tests. It is important to remember that the iPad does not become your property until you graduate.
Q. Will all tests be taken on the iPad?
A. The majority of exams will be taken using the iPad.
Q. Will there still be financial aid adjustment for computers?
A. Yes, there is a financial aid adjustment that can be used to purchase a computer. You are still required to own a laptop for KCU purposes, as some tests cannot yet be taken using an iPad.
Q. Can the IT Helpdesk answer questions for me about my iPad?
A. Yes, the IT Helpdesk can assist you with KCU technology and resources. If you have questions about using the iPad for non-academic needs, students may visit the Apple Store for assistance or contact Apple directly.